People | Member | Simon Buckingham Shum
Professor of Learning Informatics
My work is inspired by the vision and >40 years' work of pioneer Doug Engelbart: to develop technologies which "augment human intellect", our "collective capability for coping with complex, urgent problems."
My current work revolves around these separate but also intersecting fields:
* Collective Intelligence infrastructure (technologies and ways of working that pool what is known) for contested knowledge (these days most claims are contestable, and in any serious dilemmas, there is disagreement about the way forward).
* Learning Analytics (how do you know if someone is learning from the digital traces they leave behind?), in particular, for 21st century qualities (the personal skills and dispositions that citizens need to thrive in an age of turbulence and complexity — starting at primary school).
Keys:
Learning Analytics, Collective Intelligence, Argument Visualization
Projects
Election Debate Visualization
Catalyst
SocialLearn
View all 18 Projects
Technologies
Evidence Hub
Cohere
D3Eprints
View all 7 Technologies
5 Most Recent External Publications




View all 115 publications
5 Most Recent Tech Reports
Epistemic Networks for Epistemic Commitments
Techreport ID:
kmi-13-03
Date: 2013
Author(s): Simon Knight, Golnaz Arastoopour, David Williamson Shaffer, Simon Buckingham Shum, Karen Littleton
Social Learning Analytics
Techreport ID:
kmi-11-01
Date: 2011
Author(s): Simon Buckingham Shum,Rebecca Ferguson
Designing the Ontological Foundations for Knowledge Domain Analysis Technology: An Interim Report
Techreport ID:
kmi-08-02
Date: 2008
Author(s): Neil Benn, Simon Buckingham Shum, John Domingue, Clara Mancini
Visualising Discourse Coherence in Non-Linear Documents
Techreport ID:
KMI-06-19
Date: 2006
Author(s): Clara Mancini, Donia Scott and Simon Buckingham Shum
Sensemaking on the Pragmatic Web: A Hypermedia Discourse Perspective
Techreport ID:
KMI-06-16
Date: 2006
Author(s): Simon Buckingham Shum
View all 44 Tech Reports
Most recent slideshare presentation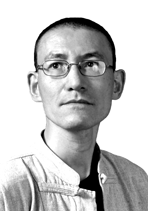 Social Software is...
Social Software can be thought of as "software which extends, or derives added value from, human social behaviour - message boards, musical taste-sharing, photo-sharing, instant messaging, mailing lists, social networking."
Interacting with other people not only forms the core of human social and psychological experience, but also lies at the centre of what makes the internet such a rich, powerful and exciting collection of knowledge media. We are especially interested in what happens when such interactions take place on a very large scale -- not only because we work regularly with tens of thousands of distance learners at the Open University, but also because it is evident that being part of a crowd in real life possesses a certain 'buzz' of its own, and poses a natural challenge. Different nuances emerge in different user contexts, so we choose to investigate the contexts of work, learning and play to better understand the trade-offs involved in designing effective large-scale social software for multiple purposes.
Check out these
Hot Social Software
Projects:
List all Social Software Projects
---
Check out these
Hot Social Software
Technologies:
List all Social Software Technologies