People | Member | Simon Buckingham Shum
Professor of Learning Informatics
My work is inspired by the vision and >40 years' work of pioneer Doug Engelbart: to develop technologies which "augment human intellect", our "collective capability for coping with complex, urgent problems."
My current work revolves around these separate but also intersecting fields:
* Collective Intelligence infrastructure (technologies and ways of working that pool what is known) for contested knowledge (these days most claims are contestable, and in any serious dilemmas, there is disagreement about the way forward).
* Learning Analytics (how do you know if someone is learning from the digital traces they leave behind?), in particular, for 21st century qualities (the personal skills and dispositions that citizens need to thrive in an age of turbulence and complexity — starting at primary school).
Keys:
Learning Analytics, Collective Intelligence, Argument Visualization
Projects
Election Debate Visualization
Catalyst
SocialLearn
View all 18 Projects
Technologies
Evidence Hub
Cohere
D3Eprints
View all 7 Technologies
5 Most Recent External Publications
Simsek, D., Buckingham Shum, S., De Liddo, A., Ferguson, R. and Sándor, Á. (2014) Visual Analytics of Academic Writing, Demo at The 4th International Learning Analytics and Knowledge, Indianapolis, IN, USA, pp. 265-266, ACM New York, NY, USA ©2014


Knight, S., Buckingham Shum, S. and Littleton, K. (2014) Epistemology, assessment, pedagogy: where learning meets analytics in the middle space, Journal of Learning Analytics, UTS ePress


Knight, S., Arastoopour, G., Shaffer, D., Buckingham Shum, S. and Littleton, K. (2014) Epistemic networks for epistemic commitments, International Conference of the Learning Sciences (ICLS), Boulder, Colarado, USA


De Liddo, A. and Buckingham Shum, S. (2013) Improving Online Deliberation with Argument Network Visualization, Workshop: Digital Cities 8 at 6th International Conference on Communities and Technologies, C&T 2013, Munich, Germany


De Liddo, A. and Buckingham Shum, S. (2013) The Evidence Hub: Harnessing the Collective Intelligence of Communities to Build Evidence-Based Knowledge, Workshop: Large Scale Ideation and Deliberation at 6th International Conference on Communities and Technologies, Munich, Germany

View all 117 publications
5 Most Recent Tech Reports
Epistemic Networks for Epistemic Commitments
Techreport ID:
kmi-13-03
Date: 2013
Author(s): Simon Knight, Golnaz Arastoopour, David Williamson Shaffer, Simon Buckingham Shum, Karen Littleton
Social Learning Analytics
Techreport ID:
kmi-11-01
Date: 2011
Author(s): Simon Buckingham Shum,Rebecca Ferguson
Designing the Ontological Foundations for Knowledge Domain Analysis Technology: An Interim Report
Techreport ID:
kmi-08-02
Date: 2008
Author(s): Neil Benn, Simon Buckingham Shum, John Domingue, Clara Mancini
Visualising Discourse Coherence in Non-Linear Documents
Techreport ID:
KMI-06-19
Date: 2006
Author(s): Clara Mancini, Donia Scott and Simon Buckingham Shum
Sensemaking on the Pragmatic Web: A Hypermedia Discourse Perspective
Techreport ID:
KMI-06-16
Date: 2006
Author(s): Simon Buckingham Shum
View all 44 Tech Reports
Most recent slideshare presentation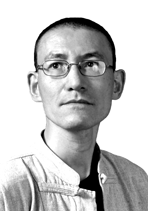 Semantic Web and Knowledge Services is...
"The Semantic Web is an extension of the current web in which information is given well-defined meaning, better enabling computers and people to work in cooperation" (Berners-Lee et al., 2001).
Our research in the Semantic Web area looks at the potentials of fusing together advances in a range of disciplines, and applying them in a systemic way to simplify the development of intelligent, knowledge-based web services and to facilitate human access and use of knowledge available on the web. For instance, we are exploring ways in which tnatural language interfaces can be used to facilitate access to data distributed over different repositories. We are also developing infrastructures to support rapid development and deployment of semantic web services, which can be used to create web applications on-the-fly. We are also investigating ways in which semantic technology can support learning on the web, through a combination of knowledge representation support, pedagogical theories and intelligent content aggregation mechanisms. Finally, we are also investigating the Semantic Web itself as a domain of analysis and performing large scale empirical studies to uncover data about the concrete epistemologies which can be found on the Semantic Web. This exciting new area of research gives us concrete insights on the different conceptualizations that are present on the Semantic Web by giving us the possibility to discover which are the most common viewpoints, which viewpoints are mutually inconsistent, to what extent different models agree or disagree, etc...
Our aim is to be at the forefront of both theoretical and practical developments on the Semantic Web not only by developing theories and models, but also by building concrete applications, for a variety of domains and user communities, including KMi and the Open University itself.
Check out these
Hot Semantic Web and Knowledge Services
Projects:
List all Semantic Web and Knowledge Services Projects
---
Check out these
Hot Semantic Web and Knowledge Services
Technologies:
List all Semantic Web and Knowledge Services Technologies