People | Member | Simon Buckingham Shum
Professor of Learning Informatics
My work is inspired by the vision and >40 years' work of pioneer Doug Engelbart: to develop technologies which "augment human intellect", our "collective capability for coping with complex, urgent problems."
My current work revolves around these separate but also intersecting fields:
* Collective Intelligence infrastructure (technologies and ways of working that pool what is known) for contested knowledge (these days most claims are contestable, and in any serious dilemmas, there is disagreement about the way forward).
* Learning Analytics (how do you know if someone is learning from the digital traces they leave behind?), in particular, for 21st century qualities (the personal skills and dispositions that citizens need to thrive in an age of turbulence and complexity — starting at primary school).
Keys:
Learning Analytics, Collective Intelligence, Argument Visualization
Projects
Election Debate Visualization
Catalyst
SocialLearn
View all 18 Projects
Technologies
Evidence Hub
Cohere
D3Eprints
View all 7 Technologies
5 Most Recent External Publications




View all 115 publications
5 Most Recent Tech Reports
Epistemic Networks for Epistemic Commitments
Techreport ID:
kmi-13-03
Date: 2013
Author(s): Simon Knight, Golnaz Arastoopour, David Williamson Shaffer, Simon Buckingham Shum, Karen Littleton
Social Learning Analytics
Techreport ID:
kmi-11-01
Date: 2011
Author(s): Simon Buckingham Shum,Rebecca Ferguson
Designing the Ontological Foundations for Knowledge Domain Analysis Technology: An Interim Report
Techreport ID:
kmi-08-02
Date: 2008
Author(s): Neil Benn, Simon Buckingham Shum, John Domingue, Clara Mancini
Visualising Discourse Coherence in Non-Linear Documents
Techreport ID:
KMI-06-19
Date: 2006
Author(s): Clara Mancini, Donia Scott and Simon Buckingham Shum
Sensemaking on the Pragmatic Web: A Hypermedia Discourse Perspective
Techreport ID:
KMI-06-16
Date: 2006
Author(s): Simon Buckingham Shum
View all 44 Tech Reports
Most recent slideshare presentation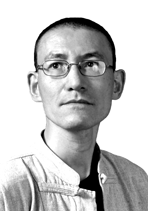 Future Internet is...
With over a billion users, today's Internet is arguably the most successful human artifact ever created. The Internet's physical infrastructure, software, and content now play an integral part of the lives of everyone on the planet, whether they interact with it directly or not. Now nearing its fifth decade, the Internet has shown remarkable resilience and flexibility in the face of ever increasing numbers of users, data volume, and changing usage patterns, but faces growing challenges in meetings the needs of our knowledge society. Globally, many major initiatives are underway to address the need for more scientific research, physical infrastructure investment, better education, and better utilisation of the Internet. Within Japan, USA and Europe major new initiatives have begun in the area.
To succeed the Future Internet will need to address a number of cross-cutting challenges including:


Scalability in the face of peer-to-peer traffic, decentralisation, and increased openness


Trust when government, medical, financial, personal data are increasingly trusted to the cloud, and middleware will increasingly use dynamic service selection


Interoperability of semantic data and metadata, and of services which will be dynamically orchestrated


Pervasive usability for users of mobile devices, different languages, cultures and physical abilities


Mobility for users who expect a seamless experience across spaces, devices, and velocities


Check out these
Hot Future Internet
Projects:
List all Future Internet Projects
---
Check out these
Hot Future Internet
Technologies:
List all Future Internet Technologies